The gathering place for dog lovers… island style!
This is the story of how Todd and Jo's lives went to the dogs. I suppose that you could say that it started the week before Christmas in 2016. December 17th, 2016 is when we decided to adopt Lulu from the Hawaiian Humane Society. Lulu is a Chihuahua-Terrier mixed with a bit of Miniature Pincer for good measure. It was Christmas time and we absolutely fell in love with a mug shot for a puppy they had named Daisy. She had to be rescued and we decided that it was time to step up and save a puppy who had been abandoned anonymously a week or two prior.
Becoming dog parents was a big step for us, and the journey has been fraught with hurdles along the way. Overcoming obstacles is my specialty because I have been an IT professional for over 40 years. As a professional problem solver, my thinking was along the lines of "We've got this… How hard can it be?" A lot of this journey will be chronicled in articles we pen in the Island Pooches blog and Newsletter. We hope that the stories will be both entertaining and informative.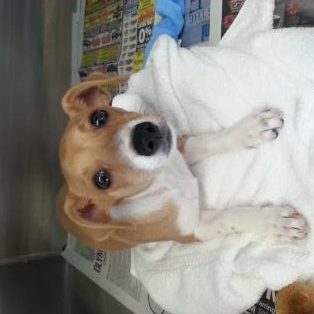 Island Pooches is about is sharing stories, stories about pets, people, places, and events throughout the Hawaiian Islands. We are planning to provide daily social media content on Facebook and Twitter as well as weekly blog posts, and a monthly Newsletter. Island Pooches was born on September 1st of 2021 when I started my dog walking business. It's now nearly two years later and it's time to take Island Pooches to the next level. We're hoping to build a community with Island Pooches and leverage that community to develop a Doggie Dynasty which will ultimately result in setting up dog rescues on all Hawaiian Islands. We know it's a lofty goal, but we say, "Shoot for the moon. Even if you miss, you'll land among the stars."
When we say we hope to build a community, we want to cultivate a group of like-minded people from all walks of life. You don't have to be in Hawaii to appreciate the information shared here. Although our focus is pooch-centric, we are striving to keep the content fresh and uplifting. A dog's life is colloquially used to describe a difficult, boring, and unhappy life. Island Pooches wants to re-invent the phrase to evoke a life that is fun-filled, exciting and extremely satisfying. Our community will be a place to share ideas and discuss the finer points of being a pet parent. We invite you to engage with us on Facebook and/or Twitter, read our blog and sign up for our Newsletter. We love interacting with the community and hope to be inspired by your stories and develop content that the community craves.
So, thank you for stopping by and reading about us. Hopefully, you're still interested enough to join us in our journey and become a member of the Island Pooches community. We'll see you inside…
"Woof!" (Mahalo)